Company Profile
Company Profile
RUC :

20100364451

Business Type :

MANUFACTURER

Main Products :

Texflex Licrado, Interlock Licrado, Texflex Heavy XS, Texflex XS Perchado Renata, Mesh Dry Nylon, Winter Solid, Ottoman minijacquard, Texflex Jacquard Mermaid.

Main Markets :

UNITED STATES , COSTA RICA , DOMINICAN REPUBLIC , COLOMBIA , ECUADOR , BOLIVIA

Total of Employees :

500

Year Established :

1947

Exports Since :

1995

Certificates :

-
We are a Peruvian company with more than 72 years in the textile industry, developing the most innovative and avant-garde fabrics on the market.
We sustain our value offer in human capital with extensive experience and in the most advanced machinery for the elaboration of any type of knitted fabric.
We have a wide portfolio of products, which covers the different categories of sport, beachwear, casualwear, loungewear, winter, biosafety and sustainable fabrics.
We develop new fabrics every week, being our line fabrics Texflex fitness sport, polyfix, mesh dry nylon, suplex heavy xs, french terry, dry, amar antelope, among others.
Likewise, we have our own spinning, weaving, dyeing and finishing plant, which allows us to have the necessary versatility to develop high-performance textiles, ensuring maximum quality.
Contact Information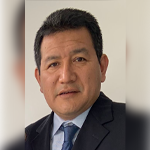 MARCO ANTONIO FLORES RIVERA

Department :

Administración

Job Title :

Administrador