Company Profile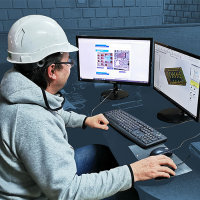 Company Profile
RUC :

20100014808

Business Type :

MANUFACTURER

Main Products :

Stationary and Swing Jaw, Bowls and Mantles, Gyratory Concaves, Mill Liners, Vertical Mill Liner.

Main Markets :

UNITED STATES , CHILE , CANADA , ECUADOR , MEXICO , BRAZIL

Total of Employees :

170

Year Established :

1963

Exports Since :

1995

Certificates :

-
Fundición Ventanilla S.A., is a company with national capitals that over time has had sustained growth in the Peruvian and international markets, which translates into trust for our clients.
We design and manufacture components and parts in special anti-wear alloys according to the needs and demands of the operations of our different clients.
Our plant is strategically located 10 minutes from the main Peruvian port (Callao), which gives us access to the main international and national markets.
Our production capacity is 850 tons per month of castings and we can produce parts with a net weight of up to 6,200 kg. We have 5 electric induction melting furnaces and 7 furnaces for heat treatment with digital control for the different annealing, oil quenching, water, forced air, normalized and tempered processes.
Contact Information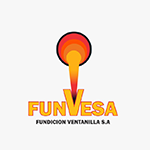 MIROS JIRAS

Department :

Gerencia

Job Title :

Gerente General
Address :

Calle Nueve, 222 Urb. Industrial Oquendo

City/Area :

CALLAO

State/Province :

CALLAO

Country :
Phone :

+51 989 029 613

Website :

company url go

http://funvesa.com.pe/

Share